Back to Journal
A pillow guide for 4 styles of couches
We're always asked about styling MINNA in your home, so we've come up with a pillow guide for four of our favorite couches and styles. See some of our favorite pillow combinations and corresponding couches below!
By Chrissy Lifton
The Large Sectional: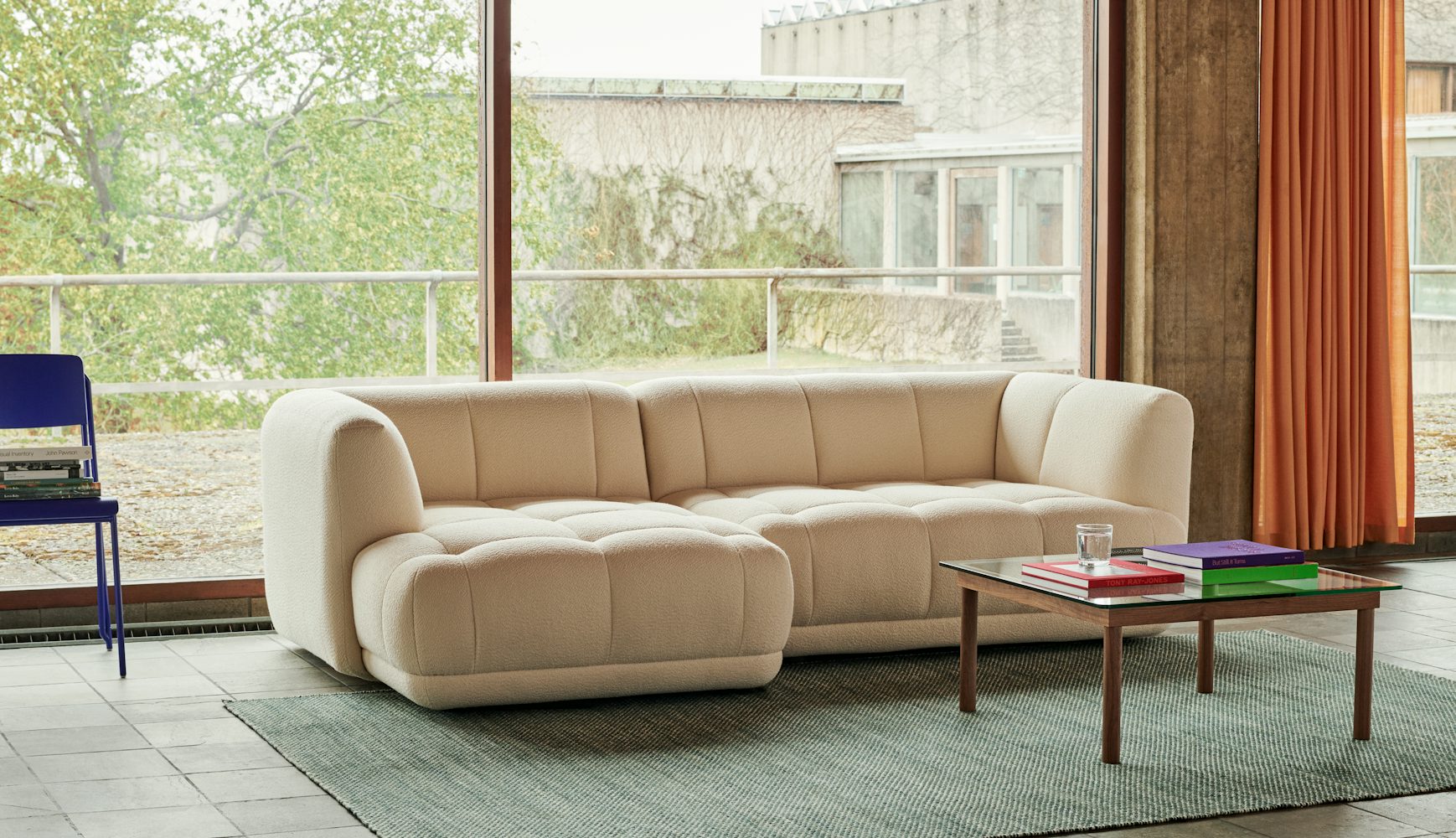 Nothing's cozier than a big sectional to curl up on, and this bouclé piece from Hay manages to look modern but stay comfy. Our Julie Pillow in Terracotta, Formas Pillow II, and Sheila Pillow in Salmon would be perfect for adding warmth and texture.
The one for easy moving: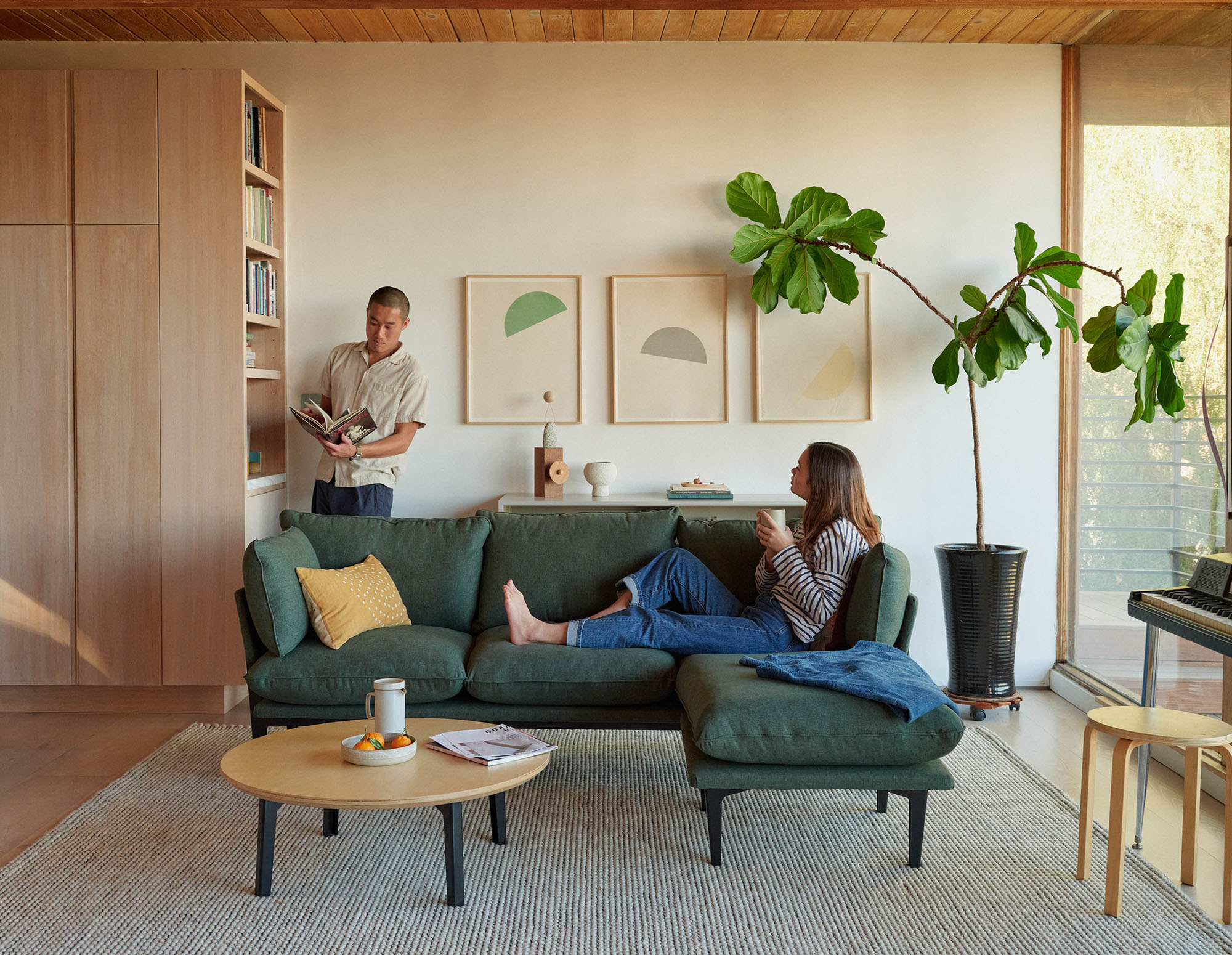 This couch from Floyd is the easiest to move with, thanks to its narrow frame. We'd complement the forest green fabric with our Recycled Stripe Pillow in Lemon, the Recycled Stripe Lumbar Pillow in Cream and the Sheila Pillow in Wheat.
The mid-century couch:
It's no secret that Sun at Six is one of our favorite furniture brands, and we love this couch version of their Ten Chairs. It maintains its understated, clean lines with our Agnes Pillow and Angle Pillow in Coffee, or our long lumbar pillow, Alcove, in Umber.
The small love seat: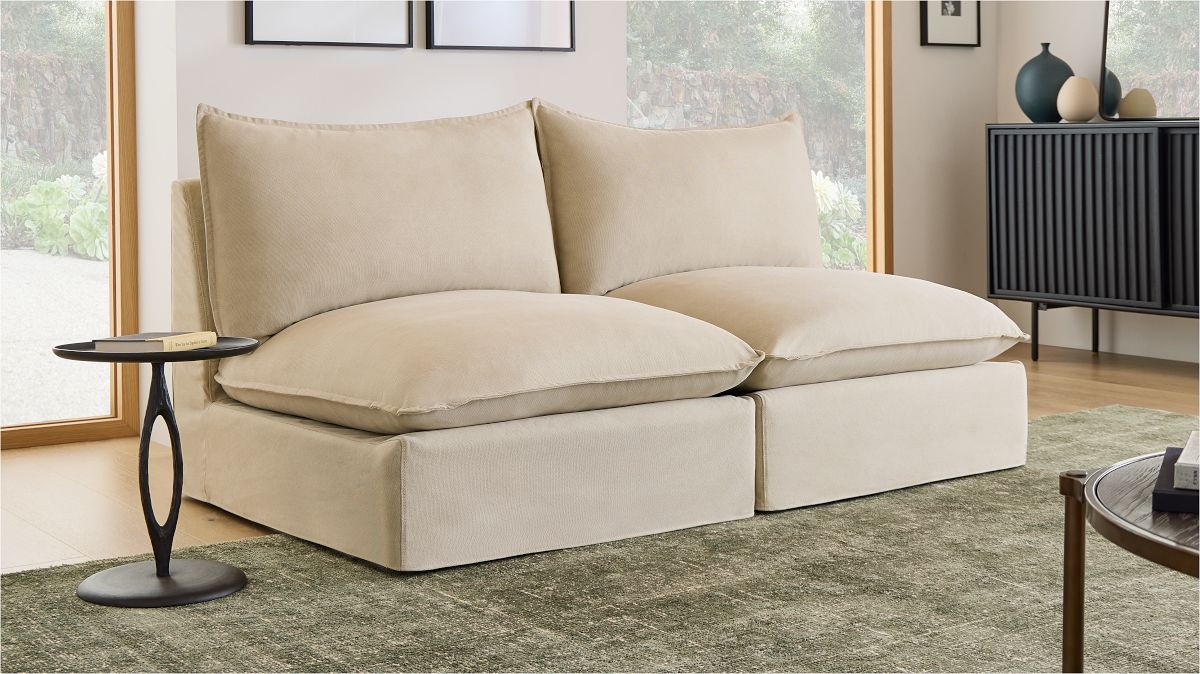 Our new Valley cushions and our cotton lumbar pillows are right at home as decorative pillows for a small love seat, like this one from West Elm. Our Pillow Bundle -Lemon would suit a love seat in any neutral shade. Don't forget we have more pre-curated pillow bundles!